About Us
The Kiwanis Club of Pinellas Park is a group of volunteers led by volunteers that have been serving the Pinellas Park community for over 60 years. We conduct a variety of events, projects and fundraisers to help support initiatives that benefit the children of our community in conjunction with Kiwanis, a global organization of volunteers dedicated to changing the world, one child and one community at a time since 1960.
We meet for lunch every Thursday at noon at Quaker Steak & Lube (10400 49th St North). to plan upcoming events, share success from past events, and network with fellow Kiwanians. Our weekly meetings feature a speaker that shares information about organizations, happenings, and events that would be of interest to our members.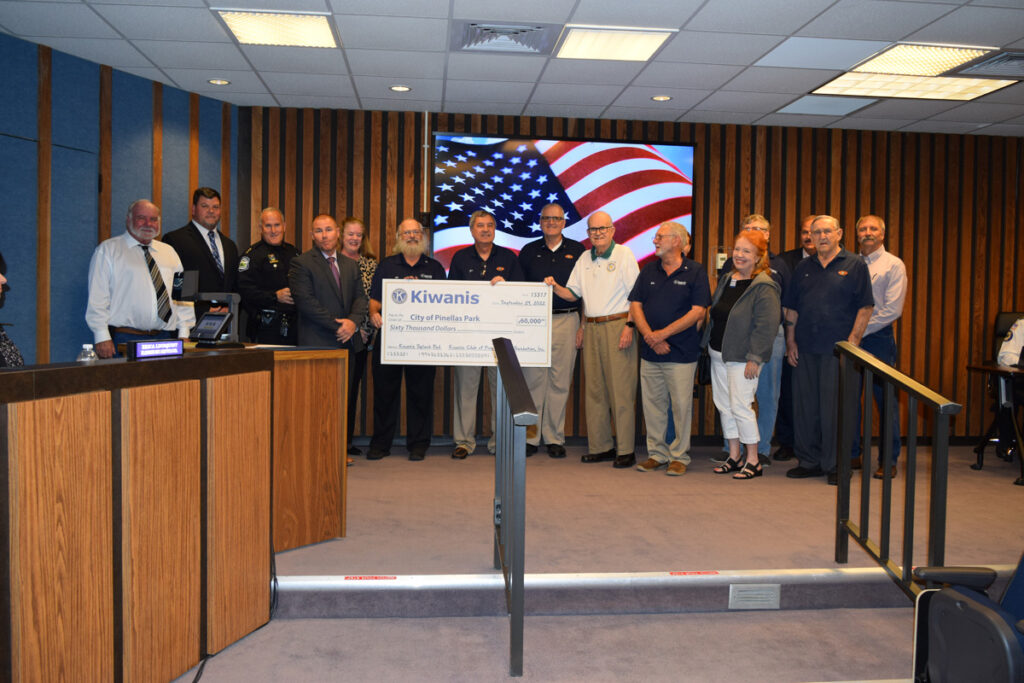 63 Years and Counting
The Kiwanis Club of Pinellas Park has been serving the Pinellas Park community since 1960. We love our community, and being a member of Kiwanis is one way we aim to help keep Pinellas Park one of the best places to live. Whether you're raising a family or retired, The Kiwanis Club of Pinellas Park is a great way to stay active, give back to your community and make new contacts. With your help the next 50 years can be even better.
Join the service. Join the fun. Join The Kiwanis Club of Pinellas Park.
The Kiwanis Club of Pinellas Park consists of members from the following businesses and organizations:
AB Trading Realty
Amber Glen Feed Depot
ARCW Insurance
Coastal Telecom
Deloach-Hofstra + Cavonis PA
Boys & Girls Club of Pinellas Park
Pinellas Park Gateway Chamber of Commerce
City of Pinellas Park
Concrete On Call
Farrell Homes
Future Home Realty Bill Church
Garden Sanctuary Funeral Home & Cemetery
Joe Cool Home Services
Minuteman Press Pinellas Park
Mullins Concrete Pumping
Concrete On Call
Pinellas County Veterans Council
Pinellas Park Public Works Dept.
Pinellas Park Police Dept.
Regions Bank
Rick Butler Realty
Selah Freedom
Swartz C.P.A. Firm
Taylor Family Funeral Home & Cremation Center
Our Purpose
Serving our community
Kiwanis is a service organization above all else. One of the tenets of Kiwanis is, "To give primacy to the human and spiritual rather than to the material values of life." Our club adopts projects each year to meet the needs of our local, national, and international community. Club members participate in committees to coordinate and contribute to service opportunities.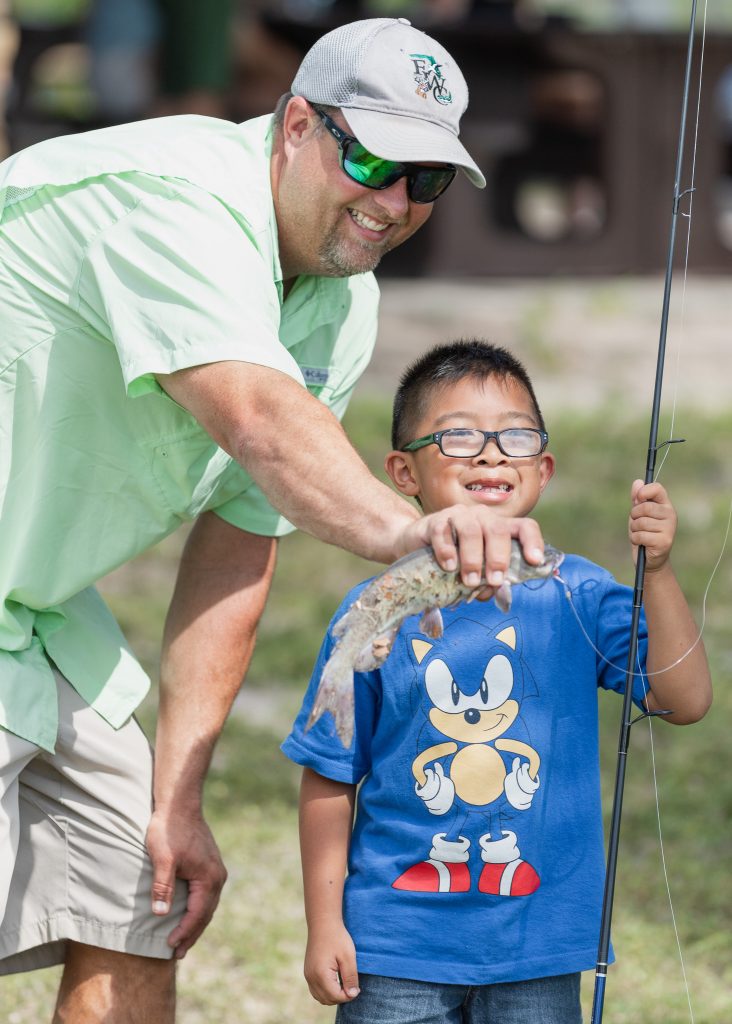 Projects
The Kiwanis Club of Pinellas Park is involved in a variety of community service projects in our community that benefit children. We have donated money, time and resources to the following organizations and causes: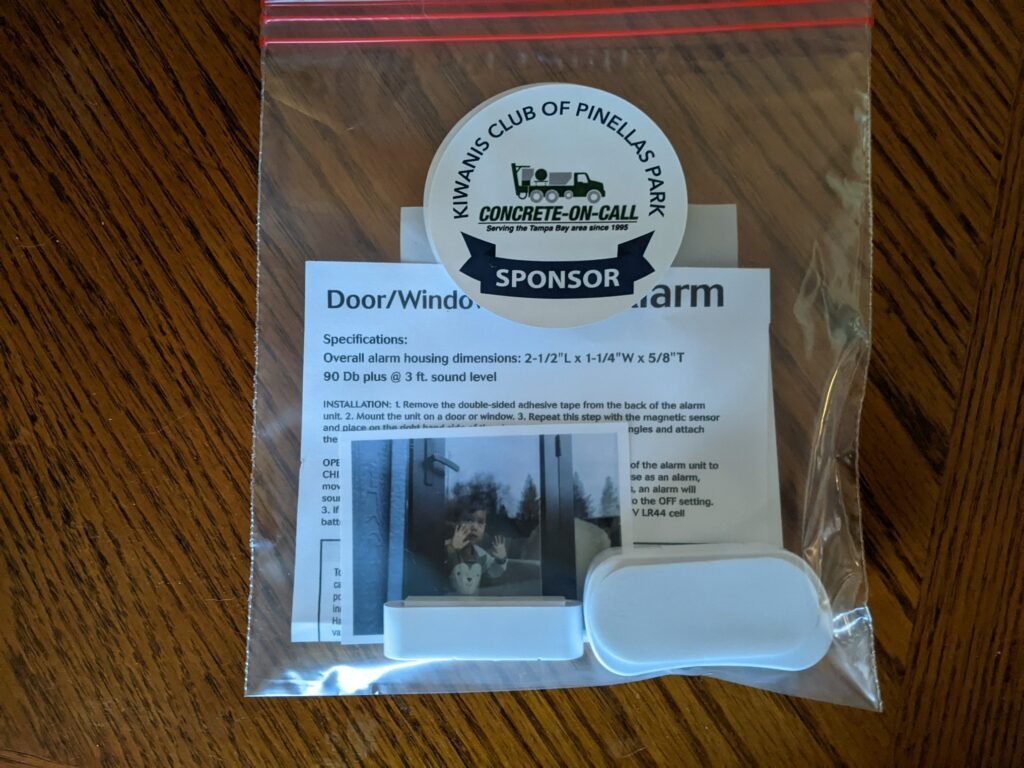 Events
More About Kiwanis
Kiwanis International was founded in Detroit, Michigan on January 21, 1915. Kiwanis is a worldwide service organization of over 8,300 clubs located in 76 nations and geographic areas. 294,000 men and women around the world proudly wear the "K" of Kiwanis. Another 536,000 are in our associated youth clubs.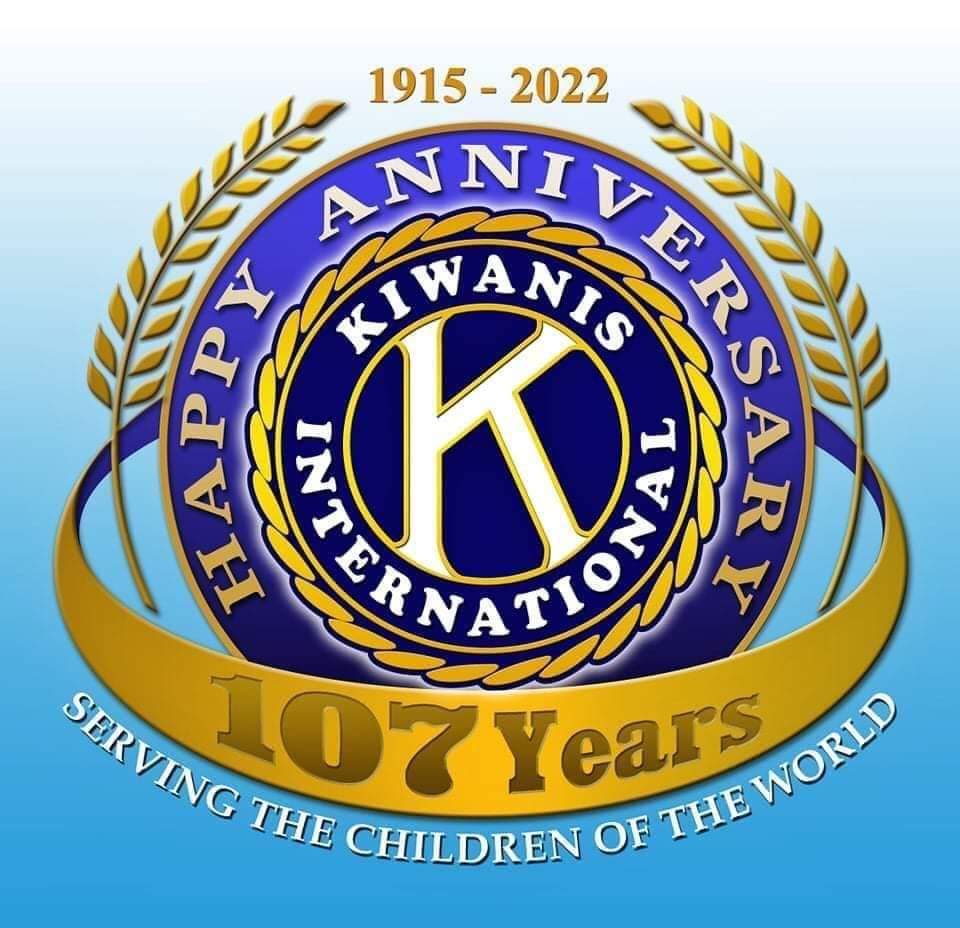 Kiwanis Drowning Prevention Program (Formally Every Child a Swimmer) Video
For more information about the "Kiwanis Drowning Prevention Program" please contact Tina Gilmore Johnson at (727) 424-1433.